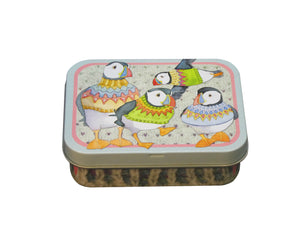 This mini hinged tin featuring Woolly Puffins is great for storing all things crafty like stitch markers, sewing up needles, bits for holidays, sweeties, pills – you name it!
Printed on all surfaces, it also makes a special gift. The tins measure 9.2cm x 7.2cm and have a depth of 2.6cm.
Puffin tin.
Cute wee tin. I loke it, puffins are special to me.