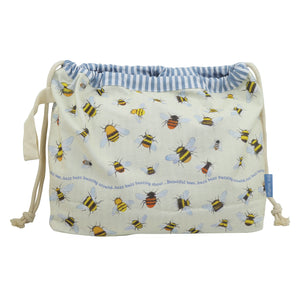 Made from cotton and measuring 39cm(L) x 31cm(H), these bags have a drawstring enclosure with a hanging loop to store anywhere in your home.
They are lined inside with a matching pattern, printed on both sides, and have a drawstring enclosure.
(Due to arrive in the next week)
Awesome Bag
This bag is good for smaller projects. It is great because it hold 35cm straight needles where most don't.
Gorgeous yarn bag
Beautifully made & robust.
Easily fit a couple of small projects & notions.
Just love the fabric.