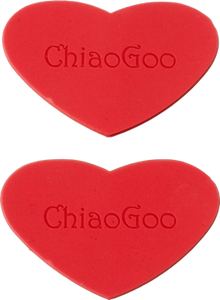 These cute heart-shaped rubber grippers from ChiaoGoo help you get a "grip" on your interchangeables to securely tighten them down. Package of 2 grippers.
Chiaogoi Rubber Grippers
These are fantatic to use. A nice extra touch by Chiaogoo.
So so good!!!
I needed this in my life! Highly recommended to tighten needle tips.