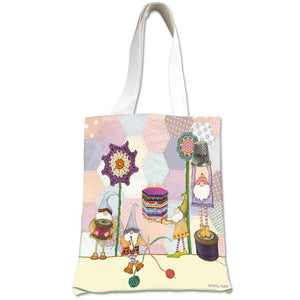 Featuring gnomes who love to knit, sew and crochet, these wonderful cotton canvas bags make wonderful project bags for crafting on the go.
Measures 38 x 43 cm, printed all over with webbing handles.
Ideal for projects, shopping, books, files, projects- the list is endless!
Great products very happy , thanks
Gnome tote and project bags
LOVE them both and such good value❣️ Have them both in use already.