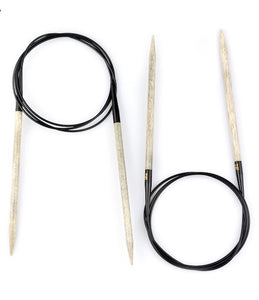 Made of strong birch wood the Lykke Driftwood needles are very smooth and light.

With their warm character the Driftwood needles are easy on the hands and the eyes - a true pleasure to work with.
All LYKKE needles have both US and and metric sizes etched on the needles to ensure long term readability
Lykke Needles
Lovely needles to handle - used a rustic yarn
Friendly, quick delivery, great products. Would recommend
Helpful and friendly staff. My order was dispatched the same day. Great products.
Would happily recommend and use again.